A long while ago, I had found
this
through Pinterest. I love the colors and modernish flair that the ornaments had and decided that I could make my own. Although I wanted glass beads (not sure why, but I did).
The one on the right was the first one I made - I kind of like the lopsided look.
Anyhow these are the steps (with out photos):
I threaded beads on a long strand of thin wire I found next to the beads at Joanns approximately 3 ft. worth of beaded wire for each ornament (Leave a bit of excess wire to wrap around the frame and so that it shows a bit on the tree).
Next, I took a wire hanger and bent it into a tree shape using needle nose pliers, seriously requires more muscle than I though it would.
I wrapped and wrapped: The first one kept sliding up to the corners, but for the next one I got smart and looped the bead strand around the frame to help keep the beads where I wanted them.
For the top I used a couple of larger beads for the 'star.' I made a hanger by leaving a larger loop of metal for a hook.
All said and done they were a fun quick project and I love the non-traditional colors I used. Now I think that it would be fun to make other shapes and maybe keep them out year round - the options are endless.
What are you making to put up on your tree? Do you stick to the traditional or are you drawn to the more whimsical and different options out there? What other shapes should I make - I'd love to hear your ideas. Have a great day!
Linking up to: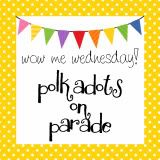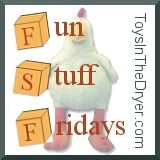 Shine on Fridays